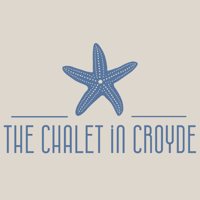 Please also check out our excellent, independent and impartial reviews on Google, Facebook & Airbnb


​"This was a lovely place to stay in a beautiful setting. Caroline was an excellent host and she added some really thoughtful touches. We thoroughly enjoyed our visit and would highly recommend staying here!"
- Owen, Harrow
"Such a lovely and special chalet. We have stayed in lots of places in Croyde over the last 15 years and this definitely rates as one of the best places we have stayed at. It's such a great setting, spacious, peaceful, well equipped, a brilliant garden space and a warm welcome and great value. Thank you......."
- John, Sheffield
"What can I say - great place, great host, lovely location. Couldn't ask for more."
- Paul, Lymington
"Great place, equal to or better than most other places I have rented in the area over a couple of decades now."
- Matt, Forest Hill, London
This was a great location for a relaxed weekend away with a couple of days surfing. Would recommend the chalet to anyone, perfect for groups but also seems totally kitted out for families with children!"
- Becky, Birmingham
"Really nice place, great location for getting to the sea and a couple of minute walk to croyde village. Really enjoyed our stay."
- Ed, Walsall
"We had a lovely stay, The Chalet is an oasis of calm above the buzz of the village. At night you could hear the owls hooting and the distant roar of the ocean, it was just the break we needed. The house had everything we needed, was beautifully clean and the hosts couldn't have been more helpful. We'd love to stay again!"
- Nick
"The Chalet was in an amazing location, a few minutes walk from the village but lovely and peaceful. The hosts had thought of everything in the chalet, including some delicious scones waiting for us when we arrived. A perfect place for a break in Croyde."
- Katie, Buckland Dinham